Adult, Child and Family Services
Linette Hamer (pictured) graduated in 1989 with a bachelor of science in Open Studies. As a
partner in Adult, Child, and Family Services, and as coordinator of a group home for
Christian Concern Incorporated, she cared for and worked with underprivileged people
throughout her professional career. She was also a generous and often anonymous donor
to many organizations in the community. Through the support of her friends at Adult, Child,
and Family Services, the life, the principles, and the contributions of Linette live on. It is
through them, in memory of Lin, these scholarships are made available. They are continuing
the vision of their friend by supporting students pursuing a degree in the College of Social
and Behavioral Sciences or Counseling (in the College of Education).
Ann and Phil Clark; Gene Taylor
Ann (Taylor) Clark was married to David Taylor during his time as a faculty member at Minnesota State Mankato. After his death, Ann remained connected to the History Department. When David's father Gene Taylor passed away, he left a bequest to establish this endowment in his son's memory. Ann began donating to the fund, and today she and her husband Phil regularly contribute to the scholarship.
Betty Chesley
Betty Chesley's mother, Rose Hull, lived her final five months in a nursing home. Betty helped bring fullness to the long hours now lived by a woman whose days had once been filled with raising a family, attending church services and enjoying needlework. Her mother's death in 1984 left Betty wondering what more could be done to enrich the lives of nursing home residents – onetime neighbors, volunteers, and professionals who has shaped the communities that many could no longer enjoy. Betty looked into the elder care system, beyond individual facilities, to the source of the industry's work force and leadership.
She turned to Mankato. Until her death in September of 2011, Betty kept a close eye on the University and its progress, and she enjoyed contact with students through the Rose M. Hull Endowment. Through this generous legacy, Betty continues to provide scholarships for students working in the aging field or taking courses in aging studies.
Over the years, Betty enjoyed her service to the University through membership on the College of Social and Behavioral Sciences Advisory Board, as well as attending the annual Chesley Lecture which was named for her contributions to the advancement of aging studies at Mankato. Betty trusted that the students receiving the generous support of her family would not only use it to advance their understanding of aging studies, but would take what they learned and use it in service to elders and the aging field.
Betty Goff
On July 12, 1969, Jim Goff married Betty Ann Palmer in Mankato. Betty was a member of the art department faculty at the university from 1967 until her retirement in 1999. Betty and Jim were true partners in life; they were best friends. Betty supported Jim in his battle with diabetes throughout their marriage. Jim and Betty were married for 37 years until his death on Sunday, April 2, 2006 at age 69. This memorial endowment was created by Betty in honor of her husband's scholarly legacy (see scholarship description).
Bob Gottschald
Bob Gottschald received his BA degree in Social Studies from Minnesota State University, Mankato in 1966. Bob valued his time at Mankato State College including the personable faculty and smaller campus size and is inspired to leave a legacy for future students.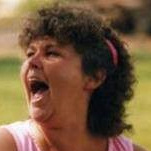 Bonnie Teigum
Bonnie Teigum returned to Mankato in 1974 as a single parent, focused on the goal of completing the degree she had started working toward in 1961. She accomplished that in 1977 and moved with her family to Las Vegas, where she went to work for the Clark County School District, teaching elementary and middle school for 28 years before her retirement. This scholarship has been established in her name to enable other single parents to propel themselves and their families toward their own dreams.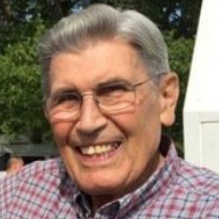 Bud Lawrence
Louis George "Bud" Lawrence (1931–2017) was a strong community supporter who is revered for his work to bring about the reconciliation between the Dakota and the Mankato community, along with a number of other achievements.
Many of Bud's traits and accomplishments had profound positive and significant effect on the lives of people from all cultures, religions, and walks of life.
For all his activities Bud is best known for his relationship with the Dakota Indian people. As a young boy, Bud became aware of the hanging of 38 Dakota Indians on December 26, 1862 in Mankato. Bud's curiosity about this historical incident and the Indian people grew as he got older. He learned all he could about Indian culture.
In 1958 Bud befriended Dakota leader Amos Owens. Bud, Amos, and Jim Buckley worked on reconciliation between the Dakota people and the City of Mankato. Over the years Bud was involved with many efforts meant to foster a positive relationship between the two communities. One such effort was the Mahkato Wacipi Pow Wow, which began in 1972 and is still going strong today. Bud was also instrumental in establishing Reconciliation Park in downtown Mankato.
Bud was the advisor and inspiration for several Native American outreach efforts, including delivering Toys for Tots for 12 years to approximately 14,000 Native American youth from 13 remote Dakota/Lakota Indian reservations. He also helped "Santa" bring Toys for Tots to Mankato's "Dakota 38" Unity Rider families and children on Christmas Day to ensure Native American youth did not feel forgotten.
Bud's efforts led to numerous other Dakota honoring and tributes around Mankato and statewide, serving as inspiration behind both Minnesota Governor Perpich proclaiming 1987 "Year of Reconciliation" and South Dakota Governor Michelson's similar proclamation in 1990, then more recently, Governor Dayton's May 25, 2017 "Dakota Honoring Day" proclamation.
Bud never sought public acclaim for doing the things that he did. When asked about his activities, he tended to down-play them. However, Bud did receive many awards for his services to the community and humanity that are too numerous to list. For example, from the Dakota people, Bud received the Birch Bark (1965) and Star Blanket (1987) Awards. Bud's most cherished honor was being adopted into the Dakota Tribe and being given the name "Red Heart." Red stands for the Indian people. Bud had a heart for the Indian. He carried the Indian in his heart, speaking and advocating for the Indian.
Bud Lawrence's legacy lives on as he continues to inspire community members to do great work for others.
This scholarship is made possible through the generous gifts of the Peters Family Foundation of Park City, UT. The Peters Family were longtime friends and business associates of Bud, and wanted to honor his commitment to the Mankato community by establishing the Bud Lawrence Native American Enrichment Scholarship.
Carol and Mark Sletner
Carol Sletner earned degrees in law enforcement, corrections and public administration
from Minnesota State Mankato. In 1982 she was hired as the first female officer of the
Roseville police force. In her 27 years with the Roseville department, she moved up the
ranks and became the first female chief in 2002. By that time Carol had accomplished
several "firsts" such as being the first woman from Minnesota State Mankato to attend
the Peace Officers Standards and Training (POST) mandated "Skills School" and the first
female from the University to attend the FBI National Academy. Carol is past president
of the Minnesota Association of Women Police. A large focus of this organization is the
mentoring of law enforcement students. She speaks regularly to classes on the importance of preparing for job interviews and promotional exams. Carol's husband Mark is also an officer in Minnesota. They created this scholarship to support female students pursuing a career in law enforcement.
Chuck Sherwood
Chuck Sherwood came to Mankato to study anthropology. While he loved his anthropology classes and particularly enjoyed the field work classes, he eventually changed majors to pursue another of his passions. Today Chuck is owner and Vice President of Maverick Software Consulting, where he supports his alma mater by hiring Minnesota State Mankato students as software developers and testers. Chuck believes that his decision to study in Mankato shaped who he is today. His courses in anthropology gave him tools for understanding diverse perspectives, which helps him as he interacts with people from various backgrounds.
Chuck named this scholarship for her mother, who chose to devote her time to raising Chuck in lieu of pursuing a career as a history teacher.
Cora P. Sletten
Cora P. Sletten was a geography professor from 1923-1953. She was an active scholar and
received the Distinguished Service Award from the National Council of Geography Educators
in 1953. She was president of the National Council and served for many years as assistant
editor of the Journal of Geography. Her interest in people, her enthusiasm for geography,
and the zest with which she has always met the experiences of life created professional and
personal connections with others. This scholarship is awarded to one undergraduate student
majoring in Geography, Earth Science, or Social Studies with a concentration in Geography.
Curt & Debbie Fisher, Robert & Arlene Houlihan, Bruce & Lisa Paradis, Jane & Lee Carlstrom, Dan & Cathy Houlihan
The School Psychology Belize Practicum Award is funded through the generosity of several donors. Robert and Arlene Houlihan provided significant funding for student travel and living expenses. Curt and Debbie Fisher, with Bruce and Lisa Paradis, co-owners of the Blue Tang Inn in San Pedro, Belize, generously donated lodging for the faculty and staff participating in this practicum.
David and Darlene Janovy
David Janovy, PhD, came to MNSU in 1968 as Chair of the Department of Sociology. In the '70s, he founded the Aging Studies Program which grew to offering a minor and a Master's as well as providing training for future nursing home administrators. He did doctoral work in Sociology at the University of Nebraska and taught at Illinois State University before Mankato. Post-Graduate work in Aging was done at the University of Wisconsin and the University of Southern California. He is Past-President of the Minnesota Gerontological Society, served two terms on the Minnesota Board on Aging as well as on the original R9 Area Agency on Aging board.
Darlene Janovy, EdSp, enjoyed a long career in Elementary teaching and administration. She founded the Children's House educational day-care center (still present on the MSU-M campus) as well as being instrumental in creating other early learning programs in the area. The last 15 years of her career were devoted to the leading of two Mankato elementary schools as Principal.
David and Debbie Andreas
David Andreas studied anthropology at Minnesota State Mankato and developed a
lifelong interest in indigenous cultures. In his career as a banker he often visited American
Indian communities to talk about diversifying their economic bases, and made many friends
in the process. David has supported anthropology and American Indian students in various
ways. With this endowment, he provides tuition scholarships for American Indian students
pursuing any academic major.
David Montgomery
David Montgomery graduated from Minnesota State University – Mankato (Mankato State University) in December 1980 with a Bachelor of Science in Accounting. He started his career in public accounting the same day Ronald Reagan began his as President. That is the only connection the two share.
That career start led him to nine years in public accounting in the Twin Cities, followed by a 17 year career in the private sector with a business-to-business publishing and trade-show company based in Duluth, Minnesota and Cleveland, Ohio. David became a financial consultant for two years before taking an interesting career path by moving into government as the Chief Administrative Officer for the City of Duluth, where he is currently employed. So how does that lead him to sponsor scholarships for history students?
David has always had an interest in history, geography, and current events. As a sixth grader in 1968, he remembers the assassinations of Martin Luther King, Jr. and Robert Kennedy. He was a follower of the 1968 presidential election, creating a collage board of political cartoons supporting Hubert Humphrey. Since that time current events and public affairs have held a strong interest. While in Cleveland in the early nineties, as he looked at his two young children, the idea struck him – "As an economic gypsy with no long-term local roots, I won't be able to tell them where they're from, but through family history I can tell them who they're from." From there he began a journey of research and discovery into his family history that continues to this day.
David enjoys investigating genealogy and connecting personal events with historical ones. He wants to encourage students to look at history and understand the stories and the relationships among and between people, events, and the sweep of the historical narrative. He says, "Family history is one big soap opera." David says his business career pays the bills, but history stokes his passion. He funds this scholarship in support of students who share his passion.
Department of Ethnic Studies
The Department of Ethnic Studies faculty believes strongly in investing into students
and honoring those who have showed great devotion to their studies. To award such
outstanding students, The Department of Ethnic Studies presents this award to a student who
has displayed outstanding academic excellence.
Department of History
The History Department Scholarships are funded through the generous contributions of current and emeriti history faculty, alumni, and other supporters of the Department. At present, the Departments awards two $500 scholarships: one to a sophomore and one to a junior.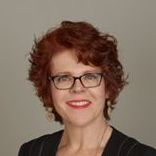 Dr. Colleen Clarke
Dr. Colleen Clarke is a Professor and past Director of the Law Enforcement Department at Minnesota State University, Mankato. She is a former Canadian Police officer with teaching experience in the Ontario College System.
Dr. Colleen Clarke was born in a small northern Ontario town with a population of 3,500. She spent the first 18 years trying to get away from the town and the rest of her life trying to get back to visit for the summer. It is her hope to one day retire in this community.
Dr. Clarke received her undergraduate honors degree in Political Science from Lakehead University in Thunder Bay, Ontario. She received a general and advanced certificate in Police Studies from the Ontario Police College in cooperation with the University of Western Ontario. Colleen then continued with a master degree from Central Michigan University and Doctorate from the Ontario Institute for Studies in Education (OISE) at the University of Toronto. Colleen is well published which includes co-authoring the book, Stealing History: Art Theft, Looting, and Other Crimes Against our Cultural Heritage published by Rowman and Littlefield Publishers Inc.
Of all of her accomplishments, Colleen is most proud of her children. She has three sons and one daughter, a daughter-in-law, a grandson and a granddaughter. She was recently remarried and now has an additional son and daughter as well as another granddaughter.
Dr. E. Joan Miller
Dr. E. Joan Miller, Professor Emerita of Geography at Illinois State University, earned her PhD at the University of North Carolina at Chapel Hill. A dissertation fellowship from the Society of Woman Geographers supported her field work in the Ozark Mountains. Her dissertation was based on the hypothesis that nonmaterial folk matters such as tales, songs, proverbs, superstitions, speech forms, and place names could be used as documentation in historical geography. Her findings were published in the Annals of the Association of American Geographers and the Professional Geographer. Selected by her colleagues to deliver the College of Arts and Sciences Lecture in 1975, she served on departmental and college committees, presented papers at national meetings, and taught nearly 10,000 students, graduate and undergraduate, during the course of her distinguished career.
In addition, she completed an account of her experiences as a student in England during World War II. Her alma mater, Girton College Cambridge University, requested the information and it may be found online at http://www.geo.ilstu.edu/downloads/Miller.pdf . In her retirement she wrote a review of the second edition of the Cambridge Dictionary of English Place-Names. She was actively involved in the establishment of the George J. Miller archives at Minnesota State University Mankato, writing the fifty years of history of the Normal Rotary Club, and expediting the relocation of their archives.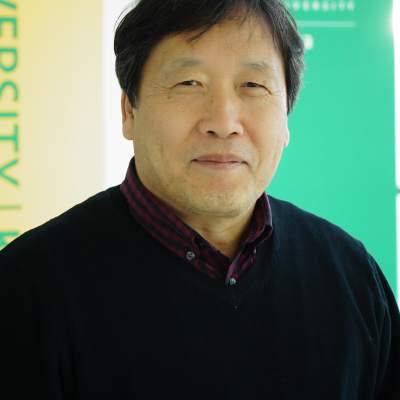 Dr. Jang C. Jin Economics Scholarship
Dr. Jang C. Jin completed his master's degree in Economics at Mankato State University, as it was known at the time. After earning his Ph.D., he became an economics professor at the Chinese University of Hong Kong. Since 2014, he teaches at George Mason University Korea, in his home country.
This fund is established to support students majoring in Economics, with an overall grade point average of at least a 3.0 and an interest in research activities.
Dr. Jeanne Burkhart
Jeanne Burkhart is a feminist, psychologist, and philanthropist. It is through her generosity
that the Women in Psychology scholarship is available to female Psychology majors. She
completed her Master of Arts degree in Clinical Psychology at Minnesota State Mankato.
This scholarship brings three of Jeanne's passions together: education, psychology and
helping other women. The scholarship supports undergraduate female psychology majors
planning a career in psychology, with a cumulative 3.5 GPA..
Dr. John and Mrs. Anne Frey
Dr. John Frey was a professor in the Department of Biological Sciences, and then became Dean of the College of Science, Engineering and Technology, serving in that capacity for over 21 years. He and his wife, Anne, are passionate about alternative energy solutions. They provide their scholarship to students in the College of Science, Engineering and Technology who share the same passion.
Dr. Mary T. Dooley
Professor Emerita Mary Dooley grew up in Michigan, and taught at Michigan State for a
year before joining the University of Maryland's program for teaching military personnel
in Europe. She then taught for several years at Ball State University in Muncie, Indiana
before returning to Michigan State to earn her doctorate. Her dissertation documented the
geographic challenge of converting government-purchased wilderness into farmland during
the early 1800s. The knowledge she gained from her research helped her in later years as
she wrote and published her own family's history.
In 1966, Dr. Mary Dooley joined the faculty at Mankato State College and began
teaching on the lower campus. She served under several different presidents and for one
year served as assistant vice president for Academic Affairs. Dooley served as Program
Director for a large-scale map series depicting Blue Earth County's history in the latter
1800s, using surveyor's records, government land grants, and characteristics of the settlers
reported in the 1880 census. At retirement, she was Acting Dean of the College of Social
and Behavioral Sciences. Since retiring from the geography department in 1990, she has
continued as a consistent and generous supporter of the geography department.
Dr. Robert Fonda Dental Hygiene Scholarship Endowment
After high school, Dr. Fonda graduated from the Kemper Military School in 1942, then from the University of Iowa in 1945, earning his Doctor of Dental Surgery degree. He was immediately ordered to duty as a Naval Dental Officer and when released in 1946, joined his father in his private dental practice in Rockwell City, Iowa. In 1952, he was recalled to military duty, again as Navy Dental Officer and was stationed in Heidelberg, Germany. He was subsequently released from duty and returned to private practice with his father.
In 1969, after 23 years in private practice, Dr. Fonda decided he wanted to look at some other opportunities in the dental field. By chance, MSU was looking at starting a two-year dental hygiene program. After meeting with administrators, he was offered the job, accepted, and so began a new journey. Arriving on campus late 1969, he discovered there was no clinic for practical instruction, no staff, no office, no secretary, no books had been ordered, there was no serviceable equipment and no curriculum for the first classes scheduled to begin the following spring. So, starting from scratch, the program and curriculum were designed, accreditation for the program received from the ADA, staff hired and equipment purchased. As if that was not enough, he also spent a great deal of time supervising the construction of the new clinic in the basement of one of the upper campus buildings, with nothing more than a dirt floor when the project started. He served as Administrator, Director and as well, a clinical and classroom instructor.
Dr. Fonda retired in 1986, very delighted at the progress of the program he fathered and fiercely proud of its success. "It was a pleasure for me," he says. I wouldn't have missed it for anything." Because of his dedication and hard work, in 2012, the program enjoyed its 40th year anniversary reunion which he attended at the age of 90!
Dr. Fonda also found time to be involved in the community and was active in the Masonic Lodge, American Legion, Lions Club, Presbyterian Church, Meals on Wheels, Retired Senior Volunteer Program and Golden K Kiwanis. He also tutored English as a second language, taught AARP's 55 Alive Senior Drivers classes, volunteered as a Friday Friend at Kennedy Elementary and Pages Past Bookstore at the MN Valley Public Library.
Dr. Fonda was a (gentle)man. His finest qualities were his love of family, his never ending patience, his love of teaching and dedication to the dental program and wanting to make a difference in the world of dentistry. Sadly, Dr. Fonda passed away May 18, 2014.
Dr. Truman and Reta Wood
Dr. Truman David Wood taught for thirty years in the Political Science/Law Enforcement Department. His personal interest in students touched the lives of many who have in turn made major impacts in the Mankato area, Minnesota, the U.S. and even around the world. His caring and concerned manner encouraged students to be proud of who they are, where they come from, and to make the communities in which they live better places for all. Truman stressed community involvement in his teaching. Reta Hoover Wood was a Mankato elementary school teacher for 25 years and shared her husband's dedication to community.
In honor of Truman and Reta, the Wood Scholarship allows students to continue the Wood tradition. Scholarship winners are chosen on the basis of academic excellence, community service, and leadership.
Dr. William Anderson
Bill Anderson served as a social work professor at Minnesota State Mankato for more than
37 years. During his time here, he held various positions such as department chairperson
and director of the undergraduate program. His interest in social service expanded into the
community as he served on local human services boards and task forces. Before teaching
at Minnesota State Mankato he worked with the William Beaumont General Hospital in
El Paso, TX focusing on research in mental health. Anderson's dedication to social work
led him to publish many writings over the course of 35 years that have been published
in the Journal of Sociology and Social Welfare and Journal Social Service Research. Bill
Anderson created the Bill Anderson New Social Work Student Scholarship to encourage
incoming students to study social work and gain a passion for human service and Mental
Health. This scholarship is awarded to students who are just entering the Social Work
program who have received a 3.0 GPA in high school. The recipient must maintain a 3.0
GPA throughout their first semester of college and must enroll in SW 190 and SW 210
during their first year of attendance.
Erma Erikson
Erma Erikson received her Undergraduate degree in International Relations from Mankato State College in 1967. She worked for 40 years as a Cartographer for the Federal Government in St. Louis, MO. Her love for archeology started when she used to ride horses and would find artifacts while in the horse pastures. This lead to Erma becoming an avid collector of indigenous artifacts. She also would occasionally visit the Cahokia Mounds State Historic Site which she found fascinating and grew her interest in this culture.
Erma really sparked an interest in Indigenous studies by reading articles related the 1862 hanging of the Dakota in Mankato, MN. She felt like she wanted to help make a small difference in impacting this tragic event. Now Erma has become a student again at Minnesota State University Mankato and is taking courses in Archeology. She does this for the love learning.
Frank and Ann Korth
The Frank A. and Marolin P. Korth Endowment was established by Frank D. Korth as a
tribute to his parents. The purpose of this endowment is to honor the careers of these two
individuals: Frank's long career as a law enforcement professional in Mankato and Blue
Earth County, and Marolin's as a supportive wife of a law enforcement professional.
Glenda Taylor
Glenda Taylor established this scholarship in honor of her daughter, Terri and her mother,
Lucille. Both Taylor, an advocate of ending domestic violence, and Lorenzen, who raised
six children on a rural farm, represent the important contributions by women to improving
society. This scholarship is awarded specifically to students whose career goal is the
prevention of violence against women.