Adult, Child and Family Services
Linette Hamer (pictured) graduated in 1989 with a bachelor of science in Open Studies. As a partner in Adult, Child, and Family Services, and as coordinator of a group home for Christian Concern Incorporated, she cared for and worked with underprivileged...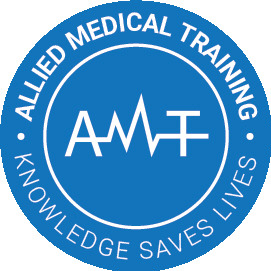 Allied Medical Training
Allied Medical Training has been providing innovative EMS education since 2010 with online and hybrid courses approved by the NREMT and MN state EMS agency (EMSRB). They are based in the Twin Cities and train thousands of EMS professionals across the country. Allied...
Ann and Phil Clark; Gene Taylor
Ann (Taylor) Clark was married to David Taylor during his time as a faculty member at Minnesota State Mankato. After his death, Ann remained connected to the History Department. When David's father Gene Taylor passed away, he left a bequest to establish this...
Annexstad Family Foundation
Al and Cathy Annexstad have lived the American Dream and deeply desire that others in our nation can do the same, especially those who, like themselves, have endured special challenges in their youth. Al and Cathy grew up in neighboring communities in southern...
Betty Chesley
Betty Chesley's mother, Rose Hull, lived her final five months in a nursing home. Betty helped bring fullness to the long hours now lived by a woman whose days had once been filled with raising a family, attending church services and enjoying needlework. Her mother's...
Betty Goff
On July 12, 1969, Jim Goff married Betty Ann Palmer in Mankato. Betty was a member of the art department faculty at the university from 1967 until her retirement in 1999. Betty and Jim were true partners in life; they were best friends. Betty supported Jim in his...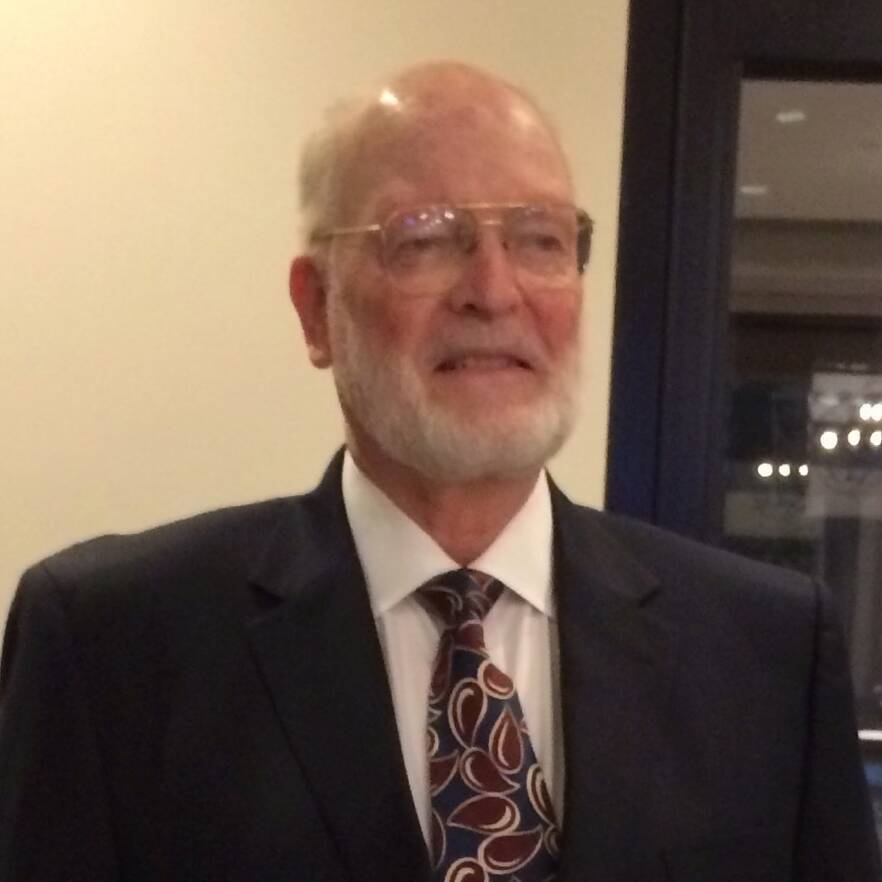 Bob Gottschald
Bob Gottschald received his BA degree in Social Studies from Minnesota State University, Mankato in 1966. Bob valued his time at Mankato State College including the personable faculty and smaller campus size and is inspired to leave a legacy for future students.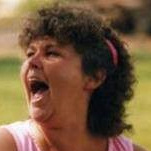 Bonnie Teigum
Bonnie Teigum returned to Mankato in 1974 as a single parent, focused on the goal of completing the degree she had started working toward in 1961. She accomplished that in 1977 and moved with her family to Las Vegas, where she went to work for the Clark County School...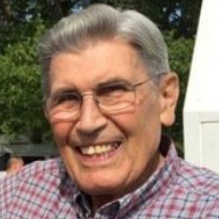 Bud Lawrence
Louis George "Bud" Lawrence (1931–2017) was a strong community supporter who is revered for his work to bring about the reconciliation between the Dakota and the Mankato community, along with a number of other achievements. Many of Bud's traits and accomplishments...
Carol and Mark Sletner
Carol Sletner earned degrees in law enforcement, corrections and public administration from Minnesota State Mankato. In 1982 she was hired as the first female officer of the Roseville police force. In her 27 years with the Roseville department, she moved up the ranks...
Chester and Helen Carkoski Endowment
The purpose of this scholarship is to commemorate the lives of Chester Adam and Helen Eudora Smith Carkoski. Chet was born April 4, 1905, in Valley County, Nebraska, After graduating from high school in Ord, Nebraska, where he was a successful football player, ...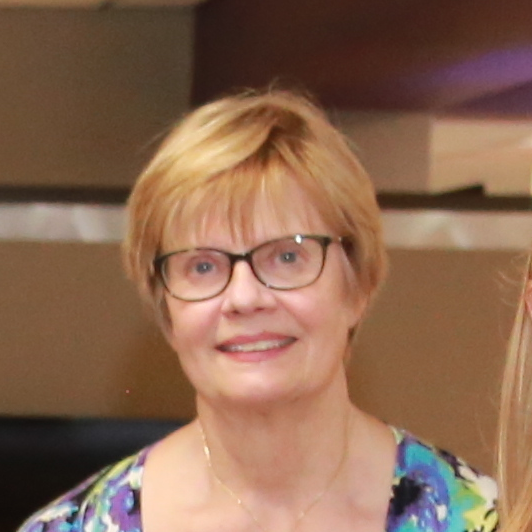 Christine Lederer Hellekson Student Travel Experience Endowment
Christine Lederer Hellekson was born in Germany and moved to the United States while still young. She graduated from then Mankato State College (now Minnesota State University, Mankato) in 1970 with a degree in Business Administration. Having traveled extensively she...
Chuck Sherwood
Chuck Sherwood came to Mankato to study anthropology. While he loved his anthropology classes and particularly enjoyed the field work classes, he eventually changed majors to pursue another of his passions. Today Chuck is owner and Vice President of Maverick Software...
Clem W. Thompson Physical Education Scholarship
This scholarship was established in 1991 by Mary Thompson in memory of her late husband, Clem.
Cora P. Sletten
Cora P. Sletten was a geography professor from 1923-1953. She was an active scholar and received the Distinguished Service Award from the National Council of Geography Educators in 1953. She was president of the National Council and served for many years as...
Curt & Debbie Fisher, Robert & Arlene Houlihan, Bruce & Lisa Paradis, Jane & Lee Carlstrom, Dan & Cathy Houlihan
The School Psychology Belize Practicum Award is funded through the generosity of several donors. Robert and Arlene Houlihan provided significant funding for student travel and living expenses. Curt and Debbie Fisher, with Bruce and Lisa Paradis, co-owners of the Blue...
Curt Stangler
Curt is one of six children raised on a farm near Waterville, Minnesota. He graduated from Waterville Public Schools in 1963. He attended Minnesota State University Mankato (then Mankato State College) and graduated in 1968 with majors in accounting and political...
David and Darlene Janovy
David Janovy, PhD, came to MNSU in 1968 as Chair of the Department of Sociology. In the '70s, he founded the Aging Studies Program which grew to offering a minor and a Master's as well as providing training for future nursing home administrators. He did doctoral...
David and Debbie Andreas
David Andreas studied anthropology at Minnesota State Mankato and developed a lifelong interest in indigenous cultures. In his career as a banker he often visited American Indian communities to talk about diversifying their economic bases, and made many friends in...
David Montgomery
David Montgomery graduated from Minnesota State University – Mankato (Mankato State University) in December 1980 with a Bachelor of Science in Accounting. He started his career in public accounting the same day Ronald Reagan began his as President. That is the only...
David Schober
David Schober was a 1st semester junior in the School of Nursing when he died in February of 1998. His family gave memorial money for the first scholarship awarded in 1998. His classmates collected money for a scholarship awarded in 2000. Since then, his family has...
Department of Ethnic Studies
The Department of Ethnic Studies faculty believes strongly in investing into students and honoring those who have showed great devotion to their studies. To award such outstanding students, The Department of Ethnic Studies presents this award to a student who has...
Department of History
The History Department Scholarships are funded through the generous contributions of current and emeriti history faculty, alumni, and other supporters of the Department.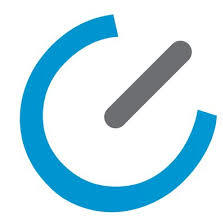 Design Ready Controls, Inc.
Design Ready Controls is the lead supplier of control panels and wiring harnesses in North America, providing products and services to original equipment manufacturers (OEMs) from many industries, including factory automation, packaging, HVAC, oil and gas, water,...
Don & Pat Buchanon
Don founded the Recreation, Parks Administration and Leisure Services program at Minnesota State University, Mankato in 1970. In 2017, he and Pat established an endowment fund to support a scholarship for a student majoring in Recreation, Parks Administration and...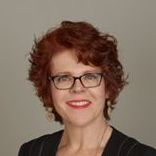 Dr. Colleen Clarke
Dr. Colleen Clarke is a Professor and past Director of the Law Enforcement Department at Minnesota State University, Mankato. She is a former Canadian Police officer with teaching experience in the Ontario College System. Dr. Colleen Clarke was born in a small...
Dr. Deborah O. Strand Lux Dental Hygiene Scholarship
Deborah O'Keefe Strand graduated from Mankato State University in 1985 with a degree in dental hygiene. After being accepted at MSU, Debi almost did not start school because she did not have the funds to buy her hygiene instruments. Her parents were not able to...
Dr. E. Joan Miller
Dr. E. Joan Miller, Professor Emerita of Geography at Illinois State University, earned her PhD at the University of North Carolina at Chapel Hill. A dissertation fellowship from the Society of Woman Geographers supported her field work in the Ozark Mountains. Her...