Dr. Robert Fonda Dental Hygiene Scholarship Endowment
After high school, Dr. Fonda graduated from the Kemper Military School in 1942, then from the University of Iowa in 1945, earning his Doctor of Dental Surgery degree. He was immediately ordered to duty as a Naval Dental Officer and when released in 1946, joined his...
Dr. Truman and Reta Wood
Dr. Truman David Wood taught for thirty years in the Political Science/Law Enforcement Department. His personal interest in students touched the lives of many who have in turn made major impacts in the Mankato area, Minnesota, the U.S. and even around the world. His...
Dr. William Anderson
Bill Anderson served as a social work professor at Minnesota State Mankato for more than 37 years. During his time here, he held various positions such as department chairperson and director of the undergraduate program. His interest in social service expanded into...
Erma Erikson
Erma Erikson received her Undergraduate degree in International Relations from Mankato State College in 1967. She worked for 40 years as a Cartographer for the Federal Government in St. Louis, MO. Her love for archeology started when she used to ride horses and would...
Frank and Ann Korth
The Frank A. and Marolin P. Korth Endowment was established by Frank D. Korth as a tribute to his parents. The purpose of this endowment is to honor the careers of these two individuals: Frank's long career as a law enforcement professional in Mankato and Blue Earth...
Glenda Taylor
Glenda Taylor established this scholarship in honor of her daughter, Terri and her mother, Lucille. Both Taylor, an advocate of ending domestic violence, and Lorenzen, who raised six children on a rural farm, represent the important contributions by women to...
Global Promise Foundation
Global Promise Foundation is a Minnesota non-profit organization formed in 2004 by Tom and Kelly Doering, whose mission is to help people of the world by offering gifts of mercy to cover basic needs and to foster opportunities for education and economic...
Grace Lundquist
Grace Lundquist established this endowment to encourage women's enrollment in the Gender and Women's Studies curriculum beyond the introductory level. Grace believed the courses she took in the department empowered her and helped shape her self-perception. The...
Heather and Todd Ludwig
Heather (an MNSU human resources alumnae) and her husband, Todd, have worked with managers and been managers in a variety of organizations for more than 25 years. They established this scholarship because they have a passion to help educate the next generation of...
Highland Hills Apartments
Highland Hills Apartments . . . as close as you can get without living on campus.
Ione Howe Louk
Ione Howe Louk has been lovingly described by friends as "the little short woman with a passion for learning…." Ione returned to college later in life to continue her formal education. She attended Austin Community College and after her husband's retirement from...
Jean Liebenstein
John Liebenstein received his Law Enforcement degree from Mankato State University in 1992. On May 3, 1996, John Liebenstein was killed in the line of duty. His widow Jean Liebenstein established the endowment in honor of her husband. She expressed that the gift was...
Jean Peterson
Jean Peterson served as Director of the Children's House on the Minnesota State Mankato campus. She established this scholarship in 1993 in memory of her husband, E. Dale Peterson, after his sudden death in a car accident. E. Dale Peterson was a faculty member in...
Jennifer Pritchett
Jennifer Pritchett is the owner of the Smitten Kitten, an award-winning adult toys store in the Twin Cities. Jennifer earned four degrees at Minnesota State Mankato, including a BS and an MS in Women's Studies. Jennifer credits her educational experience at Minnesota...
Louise Penrod, Mitchell Thielges and Friends
Mindy's mother Louise Penrod and Mindy's husband Mitch Thielges established this scholarship in Mindy's memory.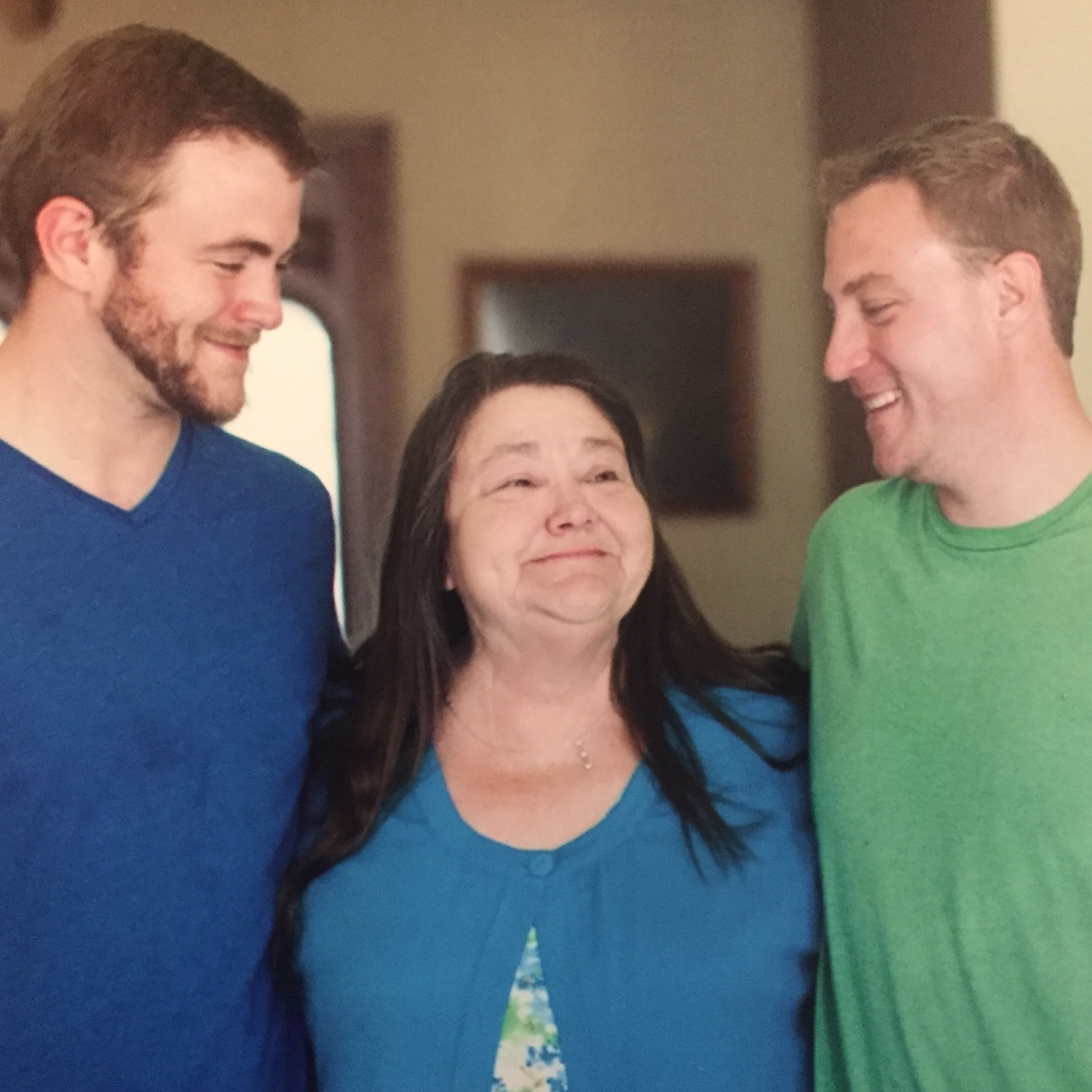 Louis R. Nelson
Louis R. Nelson is a 1970 graduate of Minnesota State University Mankato with a BS in History and Political Science and also received his MA in History from Notre Dame. Lou has worked with individuals with disabilities most of his career and started LRN Associates...
Mary Barrett; Urban Studies Alumni and Friends
Mary Elizabeth Barrett was born October 18, 1942 in Mountain Lake, MN to Harvey and Verona (Harder) Goossen. She graduated from Mountain Lake High-School and obtained her Master's Degree from Mankato State. Mary was united in marriage to Robert Barrett in Mankato on...
McCormick Family
The McCormick family has strong ties to Minnesota State University, with three siblings and mother being alumni, attending Minnesota State Mankato as non-traditional students. Returning to Minnesota State Mankato as a non-traditional student, Mark McCormick completed...
Milton and Shirley Ochsner
Milton A. and Shirley M. Ochsner were long-time educators at what is now Minnesota State University, Mankato. Throughout their careers they recognized the unique challenges faced by Minnesota State's international students and fashioned an award meant to focus on...
Minnesota Social Service Association (MSSA) - Region IX
Minnesota Social Service Association (MSSA) is the oldest and largest professional human service organization in the state of Minnesota. Their mission is to provide leadership to enhance the lives of Minnesotans by supporting diversity, impacting public...
Pat Johnson
Pat Johnson (left) is part of a purple and gold tradition stretching back a century. She's one of six family members from Freeborn, Minnesota to graduate from Minnesota State University, Mankato, including her mother, June Miller Johnson (right); her grandmother Lura...
Patrick and Margaret Stewart Persistence Award
Michael ''Mike" Stewart was born in Minneapolis in 1956. He graduated from Washburn High School in 1974, attended Metropolitan Community College for two years and graduated from the College of St. Thomas (now the University of St. Thomas) in 1982 with a BS in...
Paul Brown and Winifred Mitchell
Dr. Brown received his B.A. in Anthropology in 1970 from California State University, Northridge and his M.A. (1973) and Ph. D. (1978) in Anthropology at the University of Colorado at Boulder, Colorado. He completed a post-doc in medical anthropology in 1979-80 at...
Paul Mittelstadt
Dr. Mittelstadt cites several life experiences influencing his commitment to support students: his mother's belief in education although hers was interrupted in 8th grade by the Great Depression, his farm work ethic, the social and financial advantages of being a...
Paul Rasmussen
Paul Rasmussen in a 1989 graduate from Minnesota State University, Mankato with degrees in International Business and Marketing. He went on to found an import/export online database company called Zepol, Inc. Paul has given to the university in many ways, including...
Perry and Barbara Wood
Perry Wood was a professor in urban and regional studies from 1976-2010, and he remains involved with the students and the department today. He has served the University and the community in many ways throughout his career and retirement. Perry served for more than...
Phyllis Rivard and Dick Rivard
Phyllis Rivard and Dick Rivard are the parent's of Alan R. Rivard. Phyllis has remained active with the university serving as both the alumni and foundation board President.
Prairie Island Indian Community Tribal Council
The Mdewakanton, "those who were born of the waters," have lived on Prairie Island for countless generations. Located in southeastern Minnesota along the wooded shores of the Mississippi and Vermillion Rivers, Prairie Island is a spiritual place for Dakota...